SCOTUS to Clarify Standard for Determining Whether True Threat Exception Applies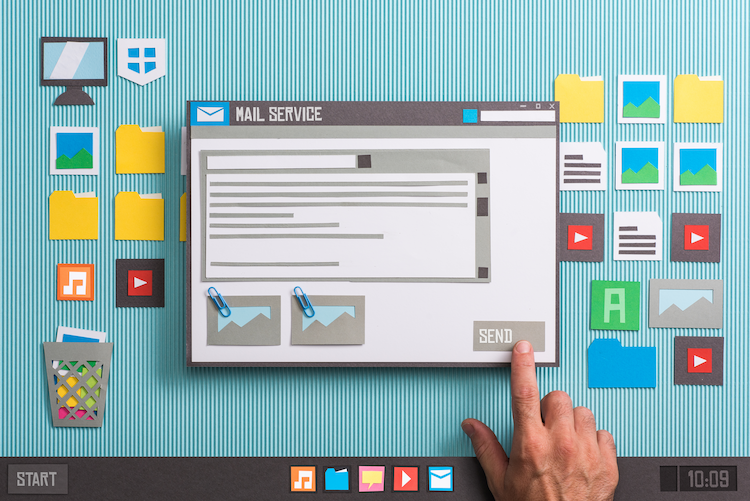 The U.S. Supreme Court recently granted certiorari in Counterman v. Colorado, which involves the standard for determining when statements are "true threats" that are not protected by the First Amendment. The justices previously agreed to address the issue in Elonis v. United States, 575 U.S. 723 (2015), but ultimately decided the case before reaching the constitutional issue.
Facts of the Case
In 2014, Billy Ray Counterman sent a Facebook friend request to C.W., a singer-songwriter based in Colorado. Over the next two years, Counterman sent "clusters" of messages to C.W.'s accounts, which she thought were "weird" and "creepy." C.W. also blocked Counterman on Facebook multiple times to prevent him from sending her messages, but he would create new Facebook accounts and continue to send her messages.
In 2016, C.W. spoke with a family member about the messages Counterman had sent her. She reported being "extremely scared" of being hurt or killed after Counterman sent her messages saying that he wanted her to die and alluded to making "physical sightings" of C.W. in public.
When meeting with an attorney to determine what she could take to protect herself from Counterman, C.W. learned that he was serving probation for a federal offense. She subsequently reported Counterman to law enforcement. C.W. obtained a protective order against Counterman and cancelled some of her planned performances because she worried that he would show up at the venue. Law enforcement arrested Counterman on May 12, 2016, and charged him one count of stalking (credible threat), section 18-3-602(1)(b); one count of stalking (serious emotional distress), section 18-3-602(1)(c) ; and one count of harassment, section 18-9-111(1)(e), C.R.S. 2020. 
In his defense, Counterman asserted that sections 18-3-602(1)(c) and 18-9-111(1)(e), if applied to his Facebook messages, would violate his right to free speech under both the First Amendment and article II, section 10 of the Colorado Constitution. Specifically, he contended that his messages to C.W. weren't true threats and, thus, his speech was protected from criminal prosecution. A jury found Counterman guilty of stalking (serious emotional distress) and sentenced him to four-and-a-half years in prison.
The Colorado Court of Appeals affirmed the conviction. The court acknowledged that "[s]ocial media *** magnify the potential for a speaker's innocent words to be misunderstood." However, it refused petitioner's request to apply a standard that looked to the speaker's mental state and instead applied "an objective test" that considered the reasonableness of the victim's reaction to determine "that Counterman's statements were true threats that aren't protected under the First Amendment." As the appeals court explained, "[i]n the absence of additional guidance from the U.S. Supreme Court, we decline to say that a speaker's subjective intent to threaten is necessary for a statement to constitute a true threat for First Amendment purposes."
True Threat Exception
It is well established that the First Amendment does not protect true threats. However, the scope of the exception is less certain. In Virginia v. Black, 538 U.S. 343, 360 (2003), the Supreme Court held that true threats "encompass those statements where the speaker means to communicate a serious expression of an intent to commit an act of unlawful violence." A recognized circuit split has subsequently evolved "on the question whether proof of a true threat requires proof of a subjective intent to threaten," or whether it was enough that an "objectively reasonable person would view [the] message as [a] serious expression of intent to harm."
The First, Second, Third, Fourth, Fifth, Sixth, Seventh, Eighth, and Eleventh Circuits, as well as Arizona, Arkansas, Colorado, Connecticut, California, Hawaii, Iowa, Louisiana, Mississippi, Montana, North Dakota, Oregon, Pennsylvania, South Dakota, Washington, and Washington D.C., apply versions of an objective standard that focuses on how reasonable people would interpret the speaker's words. By contrast, the Ninth and Tenth Circuits, as well as Kansas, Massachusetts, North Carolina, and Rhode Island, use a subjective standard, requiring proof that the speaker intended the statement as a threat. Georgia requires knowledge that the statement will be viewed as a threat, and Illinois and Pennsylvania require recklessness as to the statement's threatening nature.
Issues Before the Supreme Court
The Supreme Court granted certiorari on January 13, 2023. The justices have agreed to consider the following question: "Whether, to establish that a statement is a 'true threat' unprotected by the First Amendment, the government must show that the speaker subjectively knew or intended the threatening nature of the statement, or whether it is enough to show that an objective 'reasonable person' would regard the statement as a threat of violence.
Oral arguments will be held on April 19, 2023. The Court is expected to issue a decision by June.
The Amendments
Establishment ClauseFree Exercise Clause
Freedom of Speech
Freedoms of Press
Freedom of Assembly, and Petitition

Unreasonable Searches and Seizures

Due Process
Eminent Domain
Rights of Criminal Defendants
Preamble to the Bill of Rights
Congress of the United States begun and held at the City of New-York, on Wednesday the fourth of March, one thousand seven hundred and eighty nine.
THE Conventions of a number of the States, having at the time of their adopting the Constitution, expressed a desire, in order to prevent misconstruction or abuse of its powers, that further declaratory and restrictive clauses should be added: And as extending the ground of public confidence in the Government, will best ensure the beneficent ends of its institution.