Supreme Court Holds FBAR Penalties Are Calculated Per Report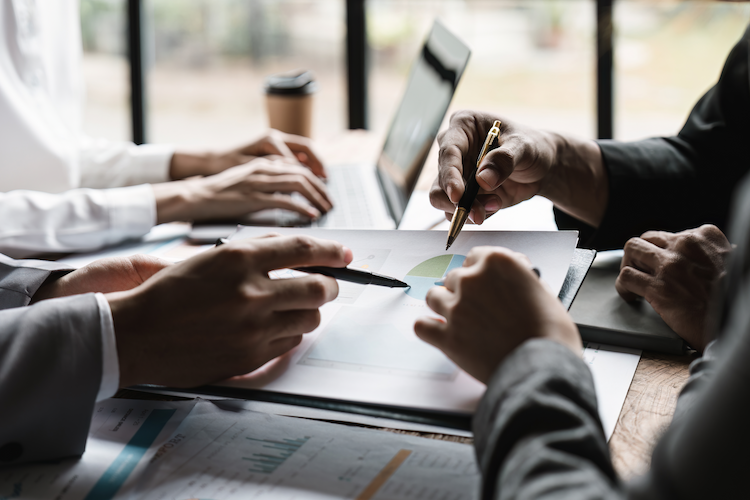 In Bittner v. United States, 598 U.S. ____ (2023), the U.S. Supreme Court held that the penalty for the nonwillful failure to file a Report of Foreign Bank and Financial Accounts (FBAR) is $10,000 per report rather than per account. "Best read, the BSA treats the failure to file a legally compliant report as one violation carrying a maximum penalty of $10,000, not a cascade of such penalties calculated on a per-account basis," Justice Neil Gorsuch wrote on behalf of the majority.
Facts of the Case
The Bank Secrecy Act (BSA) and its implementing regulations require U.S. persons with certain financial interests in foreign accounts to file an annual FBAR detailing all financial interests in, or signature or other authority over, financial accounts located outside the United States (with certain exceptions) if the aggregate value of those financial accounts exceeded $10,000 at any time during the calendar year covered by the FBAR. The statute imposes a maximum $10,000 penalty for nonwillful violations of the law. As explained by the Supreme Court, FBAR reports are designed to help the government trace funds that may be used for illicit purposes and identify unreported income that may be subject to taxation.
Petitioner Alexandru Bittner, a dual citizen of Romania and the United States, learned of his BSA reporting obligations after he returned to the United States from Romania in 2011. Although he subsequently submitted the required annual reports covering five years (2007 through 2011), the government determined that they were deficient because they did not address all accounts as to which Bittner had either signatory authority or a qualifying interest. Bittner filed corrected FBARs providing information for each of his accounts—61 accounts in 2007, 51 in 2008, 53 in 2009 and 2010, and 54 in 2011.
The government didn't challenge the accuracy of Bittner's new filings or allege that his previous errors were willful. However, because the government took the view that nonwillful penalties apply to each account not accurately or timely reported, and because Bittner's five late-filed annual reports collectively involved 272 accounts, the government calculated the penalty due at $2.72 million. Bittner challenged that penalty in court, arguing that the BSA authorizes a maximum penalty for nonwillful violations of $10,000 per report, not $10,000 per account. The Fifth Circuit Court of Appeals agreed with the government's assessment.
Supreme Court's Decision
By a vote of 5-4, the Court reversed. It held that the BSA's $10,000 maximum penalty for the nonwillful failure to file a compliant report accrues on a per-report, not a per-account, basis.
In reaching its decision, the Court relied heavily on the statutory text, including 31 U.S.C. §5314, which delineates an individual's legal duties under the BSA, and §5321, which outlines the penalties that follow for failing to discharge those duties. Pursuant to 31 U.S.C. § 5321, a penalty of up to $10,000 is imposed for "any violation" of Section 5314. Meanwhile, Section 5314 provides that a violation occurs "when an individual fails to file a report consistent with the statute's commands."
As Justice Gorsuch noted in the majority opinion, the statute lacks any account-specific language. "Section 5314 does not speak of accounts or their number. The word 'account' does not even appear," he wrote. "Instead, the relevant legal duty is the duty to file reports."
The Court also dismissed the government's argument that because Congress explicitly authorized per-account penalties for some willful violations, it meant to do so for analogous nonwillful violations as well. As Justice Gorsuch explained, this line of reasoning actually cut against the Government. He wrote:
When Congress includes particular language in one section of a statute but omits it from a neighbor, we normally understand that difference in language to convey a difference in meaning (expressio unius est exclusio alterius. The government's interpretation defies this traditional rule of statutory construction. … [W]hen Congress wished to tie sanctions to account-level information [in Sec. 5321(a)(5)(B)(ii)], it knew exactly how to do so. Congress said that penalties for certain willful violations may be measured on a per-account basis. Congress said that a person may invoke the reasonable cause exception only on a showing of per-account accuracy. But the one thing Congress did not say is that the government may impose nonwillful penalties on a per-account basis. The Court also found that the rule of lenity, under which statutes imposing penalties are to be "construed strictly" against the government and in favor of individuals, required it to favor a per-report approach that would restrain BSA penalties over a per-account theory that would greatly enhance them. According to the majority, BSA and its regulatory scheme suggests the "law aims to provide the government with a report sufficient to tip it to the need for further investigation, not to ensure the presentation of every detail or maximize revenue for each mistake."
The Amendments
Establishment ClauseFree Exercise Clause
Freedom of Speech
Freedoms of Press
Freedom of Assembly, and Petitition

Unreasonable Searches and Seizures

Due Process
Eminent Domain
Rights of Criminal Defendants
Preamble to the Bill of Rights
Congress of the United States begun and held at the City of New-York, on Wednesday the fourth of March, one thousand seven hundred and eighty nine.
THE Conventions of a number of the States, having at the time of their adopting the Constitution, expressed a desire, in order to prevent misconstruction or abuse of its powers, that further declaratory and restrictive clauses should be added: And as extending the ground of public confidence in the Government, will best ensure the beneficent ends of its institution.