SCOTUS Sides With Deaf Student in ADA Suit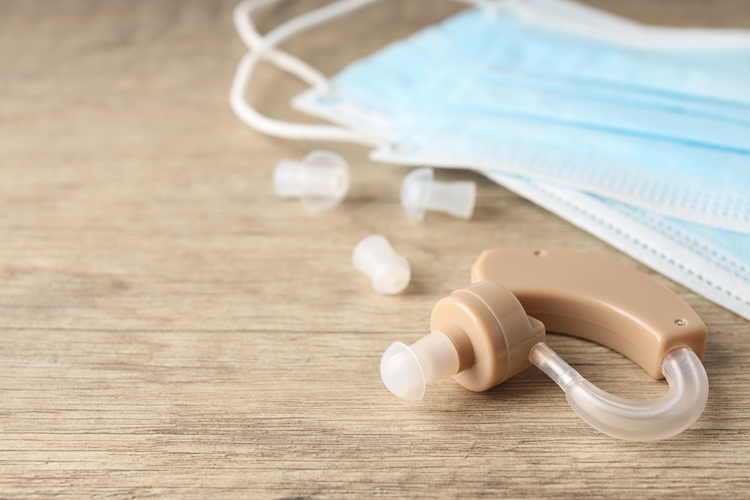 In Perez v. Sturgis Public Schools, 598 U.S. ____ (2023), the U.S. Supreme Court held that a deaf student seeking compensatory damages under the Americans with Disabilities Act (ADA) for the denial of a free and appropriate education may proceed without exhausting the administrative processes of the Individuals with Disabilities Education Act (IDEA) because the remedy sought is not one IDEA provides. Justice Neil Gorsuch wrote on behalf of the unanimous Court.
Facts of the Case
Petitioner Miguel Luna Perez (Perez), who is deaf, attended schools in Michigan's Sturgis Public School District (Sturgis) from ages 9 through 20. When Sturgis announced that it would not permit Perez to graduate, he and his family filed an administrative complaint with the Michigan Department of Education alleging (among other things) that Sturgis failed to provide him a free and appropriate public education as required by the IDEA. They claimed that Sturgis supplied Perez with unqualified interpreters and misrepresented his educational progress.
After settling his administrative complaint, Perez sued in federal district court under the ADA seeking compensatory damages. Sturgis moved to dismiss. It claimed that 20 U.S.C. §1415(l) barred Perez from bringing his ADA claim because it requires a plaintiff "seeking relief that is also available under" IDEA to first exhaust IDEA's administrative procedures.
As explained by the Supreme Court, Section §1415(l) contains two key clauses. The first clause focuses on "remedies" and sets forth this general rule: "Nothing [in IDEA] shall be construed to restrict" the ability to seek "remedies" under "other Federal laws protecting the rights of children with disabilities." The second clause carves out an exception: Before filing a civil action under other federal laws "seeking relief that is also available" under IDEA, "the procedures under [§1415](f) and (g) shall be exhausted." The district court agreed that 20 U. S. C. §1415(l) barred the ADA suit, and the Sixth Circuit affirmed.
Supreme Court's Decision
The Supreme Court reversed, holding that IDEA's exhaustion requirement did not preclude Perez's ADA lawsuit because the relief he seeks (i.e., compensatory damages) is not something IDEA can provide. In his opinion, Justice Gorsuch highlighted that whether §1415(l) allows such suits "holds consequences not just for Mr. Perez, but for a great many children with disabilities and their parents."
In reaching its decision, the Court noted that the parties offered very different interpretations of §1415(l). Perez read the statute to require a plaintiff to exhaust the administrative processes found in subsections (f) and (g), which provide affected children and their parents with the right to a "due process hearing" before a local or state administrative official, followed by an "appeal" to the state education agency, only to the extent he pursues a suit under another federal law for remedies IDEA also provides. Meanwhile, Sturgis read §1415(l) as requiring a plaintiff to exhaust subsections (f) and (g) before he may pursue a suit under another federal law if that suit seeks relief for the same underlying harm IDEA exists to address.
The Court ultimately concluded that Perez's interpretation better comported with the statute's terms. "The statute's administrative exhaustion requirement applies only to suits that 'seek relief … also available under' IDEA," Justice Gorsuch wrote. "And that condition simply is not met in situations like ours, where a plaintiff brings a suit under another federal law for compensatory damages—a form of relief everyone agrees IDEA does not provide." The Court failed to reach other issues raised by the parties, such as whether IDEA's exhaustion requirement is susceptible to a judge-made futility exception and whether the compensatory damages Perez seeks in his ADA suit are in fact available under that statute. After concluding that §1415(l) did not preclude Perez's ADA lawsuit, it remanded the matter back to the lower court.
The Amendments
Establishment ClauseFree Exercise Clause
Freedom of Speech
Freedoms of Press
Freedom of Assembly, and Petitition

Unreasonable Searches and Seizures

Due Process
Eminent Domain
Rights of Criminal Defendants
Preamble to the Bill of Rights
Congress of the United States begun and held at the City of New-York, on Wednesday the fourth of March, one thousand seven hundred and eighty nine.
THE Conventions of a number of the States, having at the time of their adopting the Constitution, expressed a desire, in order to prevent misconstruction or abuse of its powers, that further declaratory and restrictive clauses should be added: And as extending the ground of public confidence in the Government, will best ensure the beneficent ends of its institution.