SCOTUS Rules Quiet Title Act's Time Bar Is Claim-Processing Rule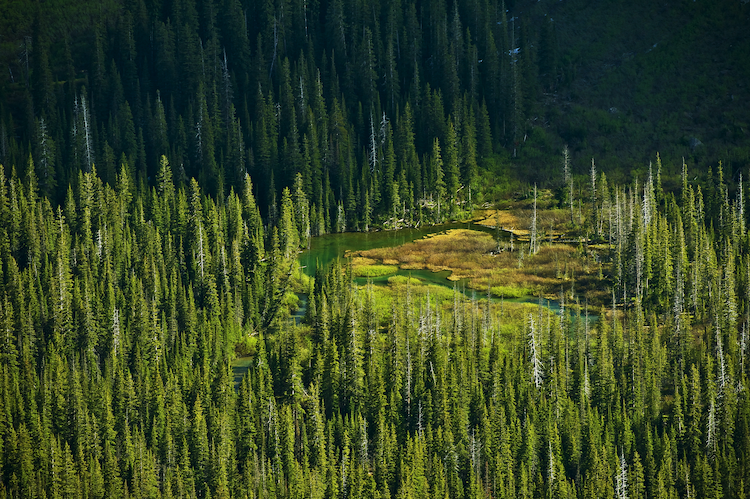 In Wilkins v. United States, 598 U.S. ____ (2023), the U.S. Supreme Court held that the Quiet Title Act's statute of limitations is a claim-processing rule rather than a bright-line rule that constrains a court's jurisdiction. Justice Sonia Sotomayor wrote on behalf of the Court.
Facts of the Case
Larry Steven Wilkins and Jane Stanton own properties in rural Montana that border a road for which the United States has held an easement since 1962. The Government claims that the easement includes public access, which petitioners dispute.
In 2018, petitioners sued the Government under the Quiet Title Act, which allows challenges to the United States' rights in real property. The Government moved to dismiss on the ground that petitioners' claim is barred by the Act's 12-year time bar set forth. Section 2409a(g) states that an action "shall be barred unless it is commenced within twelve years of the date upon which it accrued."
Petitioners countered that §2409a(g)'s time limit is a non-jurisdictional claims-processing rule. The District Court agreed with the Government and dismissed the case for lack of subject-matter jurisdiction. The Ninth Circuit Court of Appeals held that §2409a(g) had already been interpreted as jurisdictional in Block v. North Dakota ex rel. Board of Univ. and School Lands, 461 U.S. 273 (1983), and affirmed.
Supreme Court's Decision
The Supreme Court reversed by a vote of 6-3. According to the majority, Section 2409a(g) is a nonjurisdictional claims-processing rule.
In reaching its decision, the Court noted the important distinction between "the classes of cases a court may entertain (subject-matter jurisdiction)" and "nonjurisdictional claim-processing rules, which seek to promote the orderly progress of litigation by requiring that the parties take certain procedural steps at certain specified times." Fort Bend County v. Davis, 587 U.S. ___ (2019). It further emphasized that because a jurisdictional bar "may be raised at any time," even when parties "disclaim [ ] an objection, only to resurrect it when things go poorly for them on the merits," a procedural requirement will be construed as jurisdictional only if Congress "clearly states" that it is.
Citing that most time bars are nonjurisdictional, the Supreme Court went on to find that Section 2409a(g) lacks a jurisdictional clear statement. As Justice Sotomayor explained:
Nothing about §2409a(g)'s text or context gives reason to depart from this beaten path. Section 2409a(g) states that an action "shall be barred unless it is commenced within twelve years of the date upon which it accrued." This "text speaks only to a claim's timeliness," and its "mundane statute-of-limitations language say[s] only what every time bar, by definition, must: that after a certain time a claim is barred."
The Supreme Court next addressed the Government's argument that several prior Court decisions establish that the provision is jurisdictional. According to the majority, none of the three decisions definitively interpreted §2409a(g) as jurisdictional. "While the government warns that revisiting precedent results in uncertainty, no revisiting is necessary here," Justice Sotomayor wrote. "Far more uncertainty would follow from the government's method of divining definitive interpretations from stray remarks." As Justice Sotomayor explained, to separate "definitive" interpretations of jurisdiction from those in which the term "jurisdictional" has been used imprecisely, the Court considers if a prior decision addressed whether a provision is "technically jurisdictional," i.e., whether it truly operates as a limit on a court's subject-matter jurisdiction, and whether anything in the decision "turn[ed] on that characterization." Applying this analysis, the majority found that the cases cited by the Government were "drive-by jurisdictional rulings" that had no precedential effect.
The Amendments
Establishment ClauseFree Exercise Clause
Freedom of Speech
Freedoms of Press
Freedom of Assembly, and Petitition

Unreasonable Searches and Seizures

Due Process
Eminent Domain
Rights of Criminal Defendants
Preamble to the Bill of Rights
Congress of the United States begun and held at the City of New-York, on Wednesday the fourth of March, one thousand seven hundred and eighty nine.
THE Conventions of a number of the States, having at the time of their adopting the Constitution, expressed a desire, in order to prevent misconstruction or abuse of its powers, that further declaratory and restrictive clauses should be added: And as extending the ground of public confidence in the Government, will best ensure the beneficent ends of its institution.