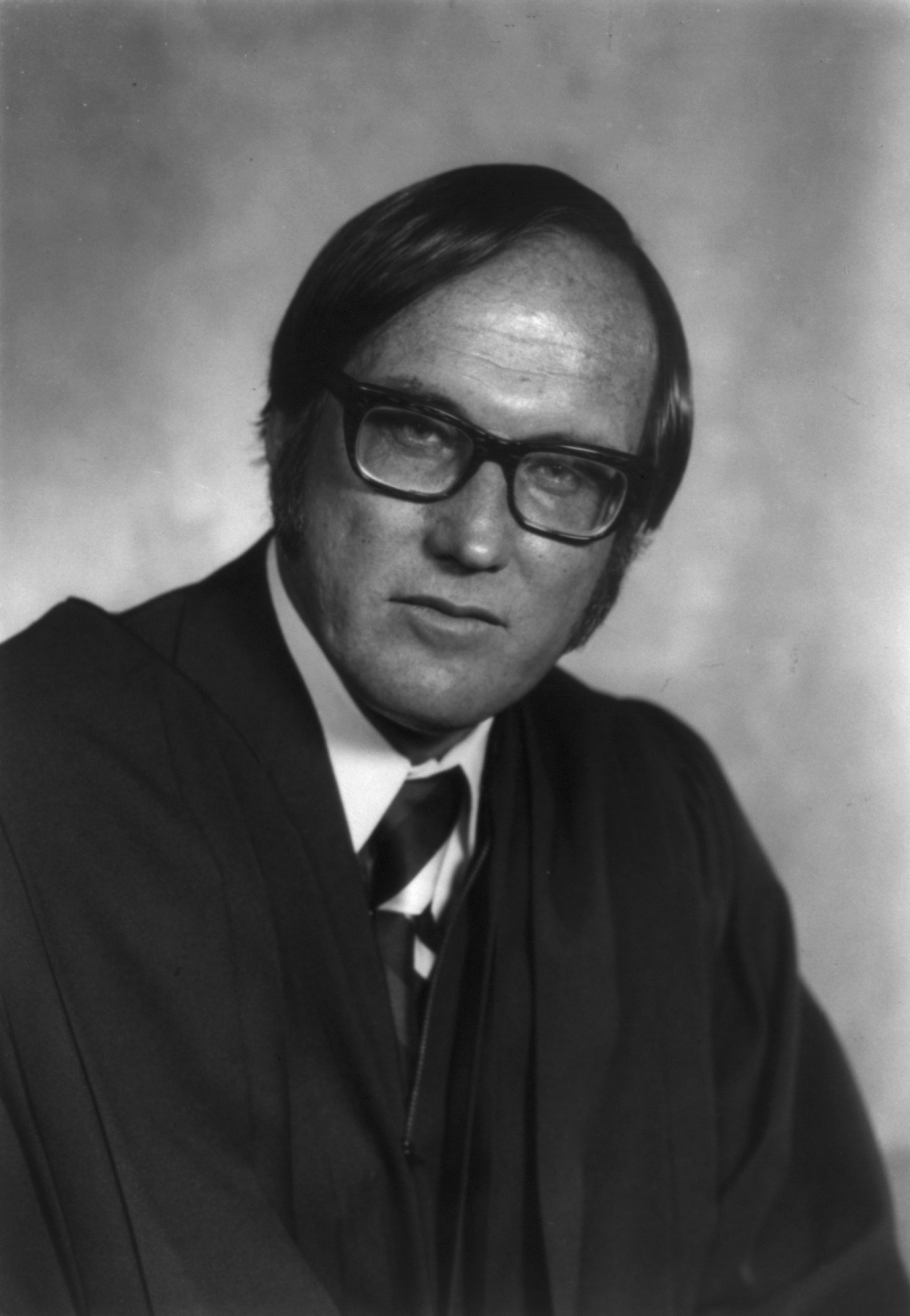 William Rehnquist lived between 1924 and 2005, and served nearly 19 years as the country's 16th Supreme Court Chief Justice. His tenure on the Supreme Court is the fourth longest of any Chief Justice.
Early Life
Rehnquist was born on October 1, 1924, in Milwaukee, Wisconsin. He attended Kenyon College in Ohio for one semester in 1942 before enlisting with the U.S. Army. Between 1942 and 1945, Rehnquist was stationed in several locations in the U.S. and overseas, and enrolled in several training programs relating to meteorology and weather observation. He applied to Stanford University following the end of World War II, where he received both Bachelors and Master of Arts degrees in political science in 1948. In 1950, he enrolled in Harvard University and received another Masters degree in government studies. Rehnquist returned to Stanford to receive his law degree in 1952.
Career
Rehnquist clerked for Supreme Court Justice Robert Jackson in 1952 and 1953, and then opened a private practice in Arizona, where he practiced law from 1953 to 1969. In 1969, he served as Assistant Attorney General of the Office of Legal Counsel until he was nominated by President Nixon to become an Associate Justice in 1972. Rehnquist was considered more conservative than his counterparts and was frequently the only dissenter. He became known for policing boundaries between state and federal power, often siding with the states. While serving as Associate Justice, he wrote dissenting opinions for Roe v. Wade and voted to approve state-sanctioned school prayers.
Chief Justice
President Ronald Reagan nominated Rehnquist to become Chief Justice in 1986. He presided over the impeachment trial of President Bill Clinton in 1999, and also wrote the opinion that played a role in ending the Bush v. Gore Florida election controversy in 2000. He struck down a Florida Supreme Court decision, writing that the Equal Protection Clause did not permit a manual recount of votes.
In addition to his more conservative rulings, Rehnquist was praised for his fairness in assigning opinions and invoking more discussion among the other justices during court proceedings. He also convinced Congress to allow the Court to manage its own docket, which allowed it to run more efficiently.
Later years
Rehnquist was diagnosed with thyroid cancer in 2004 and took time off to teach, although he was still actively involved in Supreme Court cases. He died in 2005. Rehnquist's funeral was the largest gathering of political figures since President John F. Kennedy's funeral in 1963.