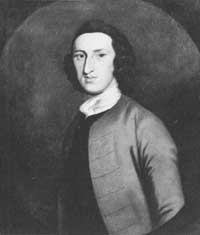 William Livingston was the first Governor of New Jersey and went on to serve 14 consecutive one-year terms. He also represented the state at the Constitutional Convention, where he was a member of the committee that reached a compromise on slavery.
Early Life
William Livingston was born on November 30, 1723, in Albany, New York. After graduating from Yale University, he went on to study law. Livingston was admitted to the bar in 1748, and quickly became a well-respected New York City attorney. He also became known for his satirical political essays, which he published in the Independent Reflector, a weekly journal that he started. In 1745, Livingston married Susanna French, the daughter of a wealthy New Jersey landowner. The couple went on to have 13 children.
Public Office
Livingston first entered public office as a member of the New York Assembly. He served from 1759 to 1769. In 1772, Livingston moved to New Jersey, where he built a home known as Liberty Hall. Livingston supported the Patriot cause and served as a member of the Essex County Committee Correspondence. When the Revolutionary War broke out, he joined the New Jersey state militia and served as a brigadier general. Livingston also represented New Jersey in the First Continental Congress in 1774 and served again in the Second Continental Congress from 1775 to 1776.
In August 1776, Livingston retired from the military after being elected Governor of New Jersey. He would serve for fourteen consecutive years, helping the state recover from the war and become an independent state.
Constitutional Convention
New Jersey nominated Livingston to represent the state at the Constitutional Convention, along with William Churchill Houston, a lawyer and teacher, David Brearley, Chief Justice of the New Jersey Supreme Court, William Paterson, a lawyer and former Attorney General of New Jersey, and Jonathan Dayton, a Federalist politician. Because he was serving as governor, Livingston did not arrive until July 5 and missed several other sessions. However, he still played a pivotal role in forming the new government.
Livingston chaired the committee that reached a compromise on how the new government would regulate the existing slave trade. At the request of the Southern states, initial proposals barred Congress from regulating the slave trade in any way. Under the final compromise, the prohibition lasted only until 1808, and Congress was authorized to pass laws discouraging the slave trade via taxation.
After the Constitution was signed, Livingston was a vocal proponent of ratification, and New Jersey quickly joined the union.
Later Life
Livingston did not hold federal office, but rather continued to serve as Governor of New Jersey until his death. He died on July 25, 1790.