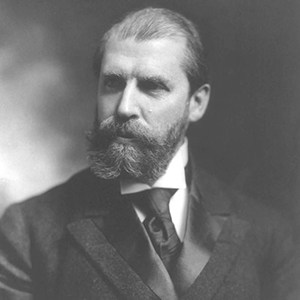 Charles Evans Hughes served as Chief Justice of the U.S. Supreme Court from 1930 to 1941. His distinguished career in public service also included serving as Governor of New York, Secretary of State, and an Associate Supreme Court Justice.
Early Life
Hughes was born in New York in 1862. He graduated from Brown University and Columbia Law School. After becoming a prominent New York lawyer and leading several high-profile corruption investigations, Hughes was elected Governor of New York in 1906. During his tenure, Hughes enacted a number of Progressive social reforms, including campaign finance reform, expanded regulatory oversight over business, and labor protections for child workers.
Career
In 1910, Hughes was appointed to the U.S. Supreme Court by President William Howard Taft. On the Court, Hughes authored several decisions that expanded the regulatory powers of both the state and federal governments under the Commerce Clause and other provisions of the U.S. Constitution. Hughes resigned from the Supreme Court to run for President against incumbent Woodrow Wilson as the candidate of the Republican Party. He narrowly lost the election.
Hughes returned to public service as Secretary of State under President Warren G. Harding. In this post, Hughes notably negotiated a separate peace treaty with Germany after the Senate refused to ratify the Treaty of Versailles. He also chaired the Washington Disarmament Conference in 1921-1922, which reduced naval armament in the wake of World War II.
Later Career
After Harding's death and Calvin Coolidge's election to a full term, Hughes resigned as Secretary of State. He later served as a Permanent Court of International Justice at The Hague from 1928 until 1930. President Herbert Hoover nominated Hughes to serve as the Chief Justice of the U.S. Supreme Court in 1930.
Over more than one decade later, Hughes authored 199 majority opinions, several of which addressed the constitutionality of New Deal laws enacted by President Franklin D. Roosevelt. While he often upheld the President's legislation, he also struck down others, authoring the decision in Schechter Poultry Corp. v. United States. Hughes' tenure as Chief Justice was also colored by President Roosevelt's controversial plan to pack the Court with up to six additional justices, which ultimately failed.