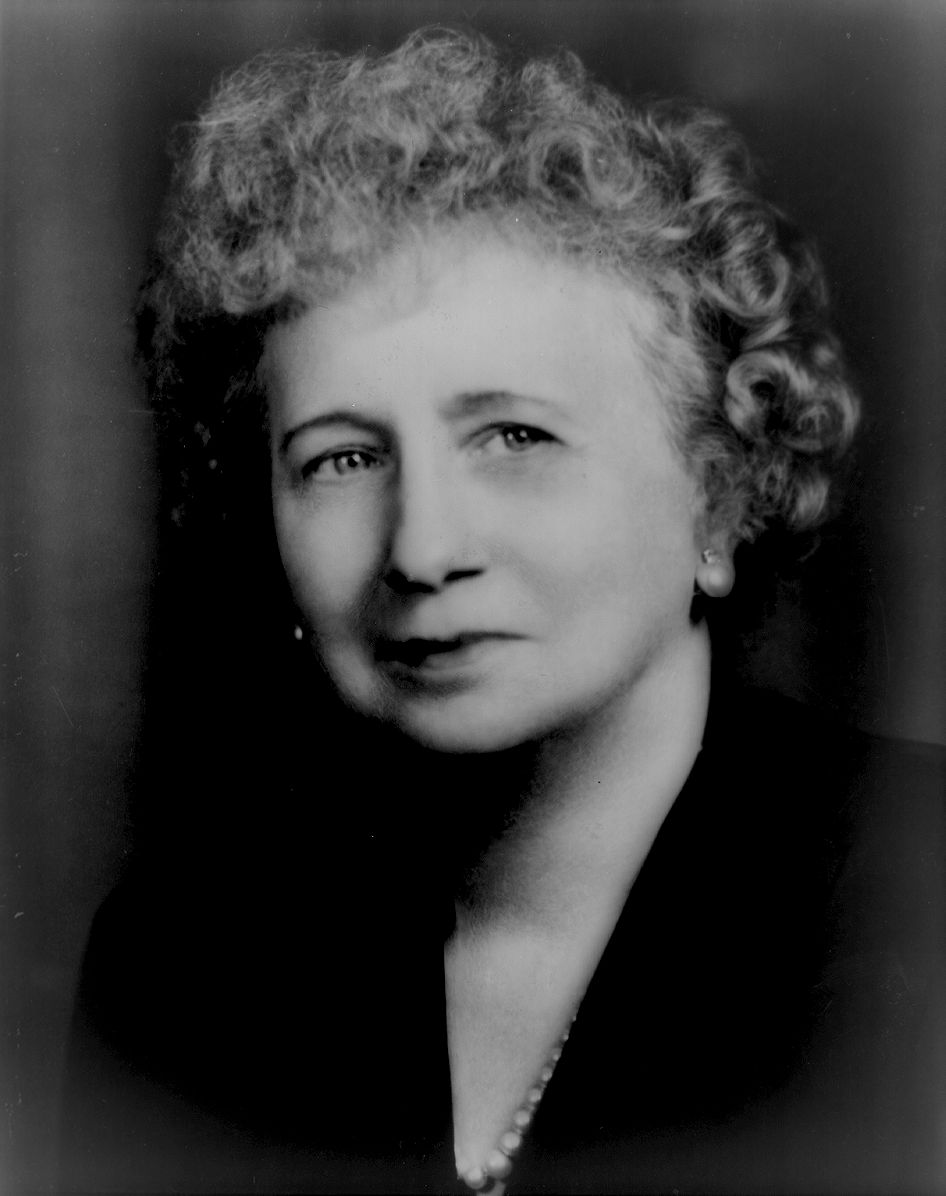 Elizabeth "Bess" Truman was the wife of Harry S. Truman, the 33rd President of the United States. She served as First Lady from 1945 to 1953 and holds the distinction of being the longest-lived First Lady.
Early Life
Elizabeth Virginia Wallace was born on February 13, 1885, in Independence, Missouri. With three brothers, Bess was considered a tomboy. A classmate described Bess as "[t]he first girl I ever knew who could whistle through her teeth and bat a ball as far as any boy in the neighborhood." After graduating from William Chrisman High School, she attended Miss Barstow's Finishing School for Girls in Kansas City, Missouri.
Marriage to Harry Truman
Bess and Harry Truman met when his family moved to Independence in 1890. They attended school together for many years before marrying on June 28, 1919, in Independence's Trinity Episcopal church. Their daughter, Mary Margaret, was born on February 17, 1924.
When Harry Truman was elected to the U.S. Senate, the family moved to Washington, D.C. Bess served as his secretary and, according to Harry, she earned "every cent I pay her." Bess was also an active member of the Congressional Club, the PEO Sisterhood, the H Street United Service Organization, and the Red Cross work of the Senate Wives Club.
First Lady of the United States
After serving just 82 days as Vice-President, Harry Truman became President upon the death of President Franklin D. Roosevelt. On April 12, 1945, Harry Truman took the oath of office, and Bess Truman became First Lady.
According to Harry Truman, she was "not especially interested" in the "formalities and pomp or the artificiality which, as we had learned…, inevitably surround the family of the President." Nonetheless, Bess was fulfilled all of her required duties as First Lady, including hosting teas, luncheons, and other White House function. During her tenure as First Lady, Bess also served as Honorary President of the Girl Scouts, the Woman's National Democratic Club, and the Washington Animal Rescue League.
While she shunned the spotlight and largely avoided the press, Bess Truman was admired for her down the earth nature. As noted by Jonathan Daniels, who served as Press Secretary to President Roosevelt, "Bess Truman is a lady unchanged by the White House and determined to remain always what she is."
Later Life
CAfter President Truman's second term ended, the couple happily returned to Independence. Bess remained there after Harry died in 1972. She died ten years later on October 18, 1982. Bess is buried beside her husband in the courtyard of the Harry S. Truman Library.