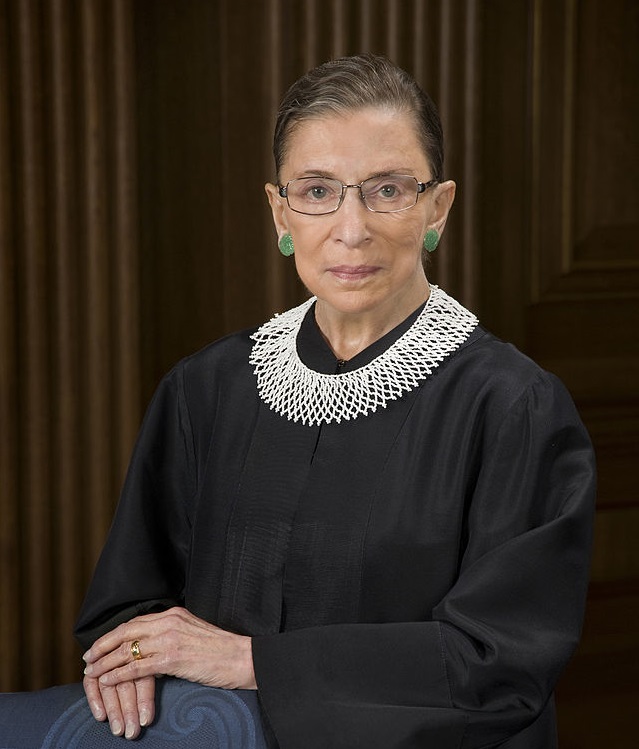 Ruth Bader Ginsburg was as an Associate Justice on the United States Supreme Court, a position she held since her appointment by President Bill Clinton in 1993 until her death on September 18, 2020. She was the second female justice to hold the post and is known for her somewhat liberal leanings and advocacy of women's rights.
Early Life
Ruth Ginsburg was born on March 15, 1933 in Brooklyn, New York. She received her bachelor degree in
government from Cornell University and began her law degree at Harvard University. However, she later transferred and completed her degree at Columbia Law School. She took on a clerkship for Judge Edmond Palmieri of the U.S. District Court for the Southern District of New York in 1960, and between 1961 and 1963 she served as a research associate and associate director of the Columbia Law School on International Procedure.
Early Career
Ginsburg took a very active role in women's rights between 1963 and 1978. During these years, between accepting teaching positions at Tulane, Rutgers, and Columbia schools of law, she co-founded the Women's Rights Law Reporter and the Women's Rights Project at the American Civil Liberties Union. She began serving as the ACLU's General Counsel in 1973, and during her tenure argued several cases in front of the Supreme Court relating to women's rights. For example, in the 1971 case Reed v. Reed, the Supreme Court allowed women to fall under the Equal Protection Clause for the first time.
Ginsburg was appointed to the U.S. Court of Appeals for the District of Columbia Circuit by President Jimmy Carter in 1980, where she served for 13 years.
Supreme Court
President Bill Clinton nominated Ginsburg to become an Associate Justice on the Supreme Court in 1993, and after refusing to answer several questions about her personal views, she was confirmed by the Senate that same year. During her tenure as an Associate Justice, Ginsburg has voted more liberally on the topics of abortion, gender equality, and rights to privacy.
Ginsburg suffered from various health problems between 1999 and 2009, including colon cancer and pancreatic cancer, the latter of which required surgery. Upon the discovery of colon cancer, and the months of surgery, chemotherapy and radiation therapy that followed, she did not miss a single day of court. Addressing speculation that she will soon retire, Ginsburg, who is 77, has said she wishes to follow in the footsteps of Judge Louis Brandeis, who did not retire until he reached 82.