Supreme Court Tackles Bridgegate Scandal and Four Other Cases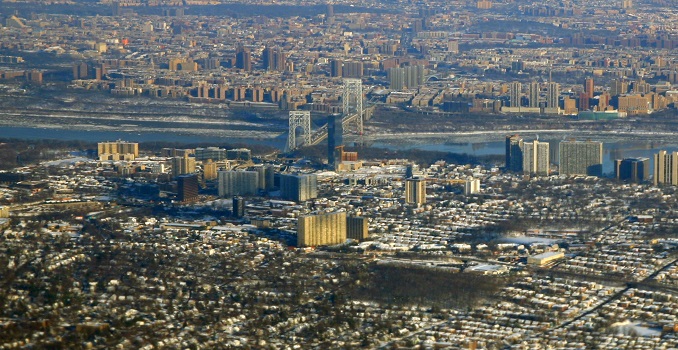 Last week, the U.S. Supreme Court heard oral arguments in Kelly v. United States, the criminal case arising out of New Jersey's infamous "Bridgegate" scandal. Bridget Anne Kelly, a former aide to former New Jersey Gov. Chris Christie, is seeking to overturn her conviction for violations of the federal wire fraud statute and 18 U.S.C. 666, which criminalizes theft or bribery concerning programs receiving federal funds.
Prosecutors allege that Kelly played a central role in a political payback scheme under which access lanes of the George Washington Bridge were allegedly closed in retaliation for Fort Lee mayor's refusal to endorse the Gov. Chris Christie's re-election bid. In her appeal, Kelly arguesthat prosecutors overreached, and that the Third Circuithasestablished a dangerous precedent on prosecuting public officials that conflicts with Supreme Court jurisprudence.
At oral arguments, Kelly's attorney argued that "the government is trying to use the open-ended federal fraud statutes to enforce honest government at the state and local levels. Its theory this time is that the defendants committed property fraud by reallocating two traffic lanes from one public road to another without disclosing their real political reason for doing so." He added: "This theory turns the integrity of every official action at every level of government into a potential federal fraud investigation."While several justices appeared to buy into the argument, we will have to wait for the Court's decision.
The Court also heard oral arguments in four other cases:
Lucky Brand Dungarees Inc. v. Marcel Fashion Group Inc.: In this case, the justices considered whether res judicata — the principle that a cause of action may not be relitigated once it has been judged on the merits — includes "defense preclusion." Under the Second Circuit's "defense preclusion" rule, defendants are barred from raising such defenses even if the plaintiff's claims are distinct from those asserted in the prior case and the defenses were never actually litigated. The specific question the justices must decide is "[w]hether, when a plaintiff asserts new claims, federal preclusion principles can bar a defendant from raising defenses that were not actually litigated and resolved in any prior case between the parties."
Thole v. U.S. Bank, N.A.: The Court heard yet another ERISA case. This time around, the justices must specifically answer the following question: (1) Whether an ERISA plan participant or beneficiary may seek injunctive relief against fiduciary misconduct under 29 U.S.C. § 1132(a)(3) without demonstrating individual financial loss or the imminent risk thereof; (2) whether an ERISA plan participant or beneficiary may seek restoration of plan losses caused by fiduciary breach under 29 U.S.C. § 1132(a)(2) without demonstrating individual financial loss or the imminent risk thereof; and (3) whether petitioners have demonstrated Article III standing.
Romagv. Fossil:TheU.S. SupremeCourt must determine whether willfulness is a prerequisite to an award of profitsfor trademark infringement under the Lanham Act.The Third, Fourth, Fifth, Sixth, Seventh, and Eleventh Circuits make an infringer's profits available without requiring a threshold showing of willfulness. Instead,the infringer's intent is merely oneof several factors considered when determiningan equitable remedy.However, theothersix circuitcourts of appealhave reached the opposite conclusion. The specific issue before the Court is "[w]hether, under Section 35 of the Lanham Act,15 U.S.C. § 1117(a), willful infringement is a prerequisite for an award of an infringer's profits for a violation of Section 43(a),15 U.S.C. § 1125(a).


Babb v. Wilkie: The employment law case, which prompted the Chief Justice to use the viral phrase "Ok, Boomer," involve when discrimination is "based on age" in violation of the Age Discrimination in Employment Act. The specific question is "[w]hether the federal-sector provision of the Age Discrimination in Employment Act of 1967, which provides that personnel actions affecting agency employees aged 40 years or older shall be made free from any "discrimination based on age,"29 U.S.C. §633a(a), requires a plaintiff to prove that age was a but-for cause of the challenged personnel action."
The Amendments
Establishment ClauseFree Exercise Clause
Freedom of Speech
Freedoms of Press
Freedom of Assembly, and Petitition

Unreasonable Searches and Seizures

Due Process
Eminent Domain
Rights of Criminal Defendants
Preamble to the Bill of Rights
Congress of the United States begun and held at the City of New-York, on Wednesday the fourth of March, one thousand seven hundred and eighty nine.
THE Conventions of a number of the States, having at the time of their adopting the Constitution, expressed a desire, in order to prevent misconstruction or abuse of its powers, that further declaratory and restrictive clauses should be added: And as extending the ground of public confidence in the Government, will best ensure the beneficent ends of its institution.