SCOTUS Rules Ministerial Exception Bars Teachers' Discrimination Suits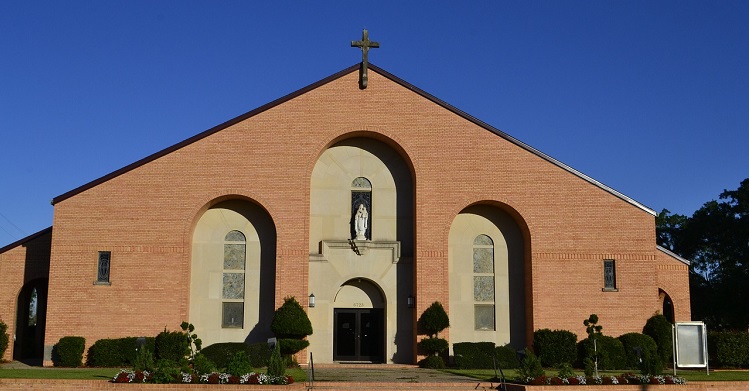 In Our Lady of Guadalupe School v. Morrissey-Berru and St. James School v. Biel, 591 U. S. ____ (2020), the U.S. Supreme Court held that two Catholic school teachers could not pursue claims under federal anti-discrimination laws. According to the seven-member majority,  the "ministerial exception" under the religion clauses of the First Amendment foreclosed the adjudication of the teachers' employment-discrimination claims.
Ministerial Exception
Under the First Amendment, religious institutions have the right "to decide for themselves, free from state interference, matters of church government as well as those of faith and doctrine." Applying this principle, the Supreme Court held in Hosanna-Tabor Evangelical Lutheran Church and School v. EEOC, 565 U.S. 171 (2012), that the First Amendment barred a court from entertaining an employment discrimination claim brought by an elementary school teacher, against the religious school where she taught. The Court's decision cited the "ministerial exception," a First Amendment doctrine that bars courts from adjudicating employment-related cases brought by "ministerial" employees against their religious employers.
In Hosanna-Tabor, the Court declined to establish "a rigid formula" for determining whether an employee falls within the ministerial exception, Rather, the Court identified circumstances that it found relevant in that case, including the teacher's title as a "Minister of Religion, Commissioned," her educational training, and her responsibility to teach religion and participate with students in religious activities.
Facts of the Case
In these cases, two elementary school teachers at Roman Catholic schools in the Archdiocese of Los Angeles had teaching responsibilities similar to Perich's. Agnes Morrissey-Berru taught at Our Lady of Guadalupe School (OLG), and Kristen Biel taught at St. James School. Both were employed under nearly identical agreements that set out the schools' mission to develop and promote a Catholic School faith community; imposed commitments regarding religious instruction, worship, and personal modeling of the faith; and explained that teachers' performance would be reviewed on those bases. Each was also required to comply with her school's faculty handbook, which set out similar expectations. Each taught religion in the classroom, worshipped with her students, prayed with her students, and had her performance measured on religious bases.
Both teachers sued their schools after their employment was terminated. Morrissey-Berru claimed that OLG had demoted her and had failed to renew her contract in order to replace her with a younger teacher in violation of the Age Discrimination in Employment Act. OLG invoked Hosanna-Tabor's "ministerial exception" and successfully moved for summary judgment, but the Ninth Circuit reversed, holding that Morrissey-Berru did not fall within the exception because she did not have the formal title of "minister," had limited for- mal religious training, and did not hold herself out publicly as a religious leader. Biel alleged that St. James discharged her because she had requested a leave of absence to obtain breast cancer treatment. Like OLG, St. James obtained summary judgment under the "ministerial exception." However, the Ninth Circuit reversed, reasoning that Biel lacked Perich's credentials, religious training, and ministerial background.
Majority Decision
The Supreme Court held that the First Amendment's Religion Clauses foreclose the adjudication of Morrissey-Berru's and Biel's employment-discrimination claims. "Although these teachers were not given the title of 'minister'" and have less religious training than Perich, we hold that their cases fall within the same rule that dictated our decision in Hosanna-Tabor," Justice Samuel Alito wrote in the court's majority opinion.
"The religious education and formation of students is the very reason for the existence of most private religious schools, and therefore the selection and supervision of the teachers upon whom the schools rely to do this work lie at the core of their mission," he further wrote. "Judicial review of the way in which religious schools discharge those responsibilities would undermine the independence of religious institutions in a way that the First Amendment does not tolerate."
In reaching its decision, the majority noted that a variety of factors may be important in determining whether a particular position falls within the ministerial exception. It also emphasized that the factors in Hosanna- Tabor are not inflexible requirements and may have far less significance in some cases. "What matters, at bottom, is what an employee does," Justice Alito explained. "And implicit in our decision in Hosanna-Tabor was a recognition that educating young people in their faith, inculcating its teachings, and training them to live their faith are responsibilities that lie at the very core of the mission of a private religious school."
The majority went on to conclude that it is apparent that Morrissey-Berru and Biel qualify for the exception recognized in Hosanna-Tabor. As Justice Alito explained, there is "abundant record evidence" that they both performed vital religious duties, such as educating their students in the Catholic faith and guiding their students to live their lives in accordance with that faith. He further wrote:
Their positions did not have all the attributes of Perich's. Their titles did not include the term "minister," and they had less formal religious training, but their core responsibilities as teachers of religion were essentially the same. And both their schools expressly saw them as playing a vital part in carrying out the mission of the church, and the schools' definition and explanation of their roles is important. In a country with the religious diversity of the United States, judges cannot be expected to have a complete understanding and appreciation of the role played by every person who performs a particular role in every religious tradition. A religious institution's explanation of the role of such employees in the life of the religion in question is important.
Dissent
Justice Sonia Sotomayor authored a dissent, which was joined by Justice Ruth Bader Ginsburg. The dissenters argued that the majority's "simplistic approach" to the case has no basis in law and strips thousands of schoolteachers of their legal protections. "The Court's apparent deference here threatens to make nearly anyone whom the schools might hire 'ministers' unprotected from discrimination in the hiring process," Justice Sotomayor wrote. "That cannot be right."
The Amendments
Establishment ClauseFree Exercise Clause
Freedom of Speech
Freedoms of Press
Freedom of Assembly, and Petitition

Unreasonable Searches and Seizures

Due Process
Eminent Domain
Rights of Criminal Defendants
Preamble to the Bill of Rights
Congress of the United States begun and held at the City of New-York, on Wednesday the fourth of March, one thousand seven hundred and eighty nine.
THE Conventions of a number of the States, having at the time of their adopting the Constitution, expressed a desire, in order to prevent misconstruction or abuse of its powers, that further declaratory and restrictive clauses should be added: And as extending the ground of public confidence in the Government, will best ensure the beneficent ends of its institution.