SCOTUS to Hold In-Person Oral Arguments Next Term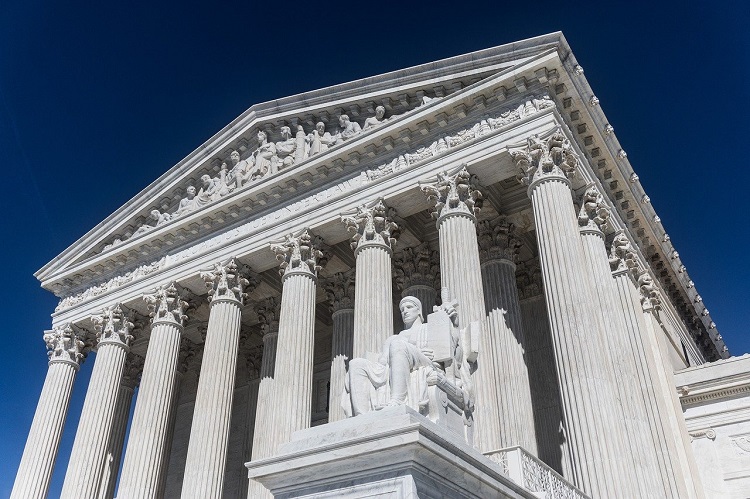 When the U.S. Supreme Court returns to the bench on October 4 for the first arguments of the 2021-22 term, they will meet in person for the first time since March of 2020. However, in light of ongoing COVID-19 pandemic, access to the courtroom will be limited.
Supreme Court's COVID-19 Response
As discussed in prior articles, the COVID-19 pandemic forced the Court to shutter its building and cancel oral arguments for March and April of 2020. When the justices resumed oral arguments in May, they did so virtually.
Given the uncertainty surrounding COVID-19, the Court elected to embrace technology, something it has been reluctant to do in the past. The Court has repeatedly rejected calls to allow television cameras to record proceedings and previously only released audio recordings several days after oral arguments.
During the 2020-2021 Term, the justices and counsel continued to participate remotely. The format was different, with justices taking turns asking questions rather than the typical unstructured format. The Court provided a live audio feed of the oral arguments to news media, which was then permitted to broadcast it to the public.
Oral Arguments for the 2021-2022 Term
On September 8, 2021, the Supreme Court announced that it will hear all oral arguments scheduled for the October, November, and December sessions in the courtroom. Courtroom access will be limited to the Justices, essential Court personnel, counsel in the scheduled cases, and journalists with full-time press credentials issued by the Supreme Court.
Out of concern for the health and safety of the public and Supreme Court employees, the courtroom sessions will not be open to the public. According to the Court, it anticipates providing a live audio feed of the October, November, and December oral arguments. Additional details regarding the live audio feed will be provided in the coming weeks.
The Court has stated that it plans to continue to closely monitor public health guidance in determining its future plans. Accordingly, we encourage readers to check back for updates.
The Amendments
Establishment ClauseFree Exercise Clause
Freedom of Speech
Freedoms of Press
Freedom of Assembly, and Petitition

Unreasonable Searches and Seizures

Due Process
Eminent Domain
Rights of Criminal Defendants
Preamble to the Bill of Rights
Congress of the United States begun and held at the City of New-York, on Wednesday the fourth of March, one thousand seven hundred and eighty nine.
THE Conventions of a number of the States, having at the time of their adopting the Constitution, expressed a desire, in order to prevent misconstruction or abuse of its powers, that further declaratory and restrictive clauses should be added: And as extending the ground of public confidence in the Government, will best ensure the beneficent ends of its institution.