Stokeling v United States: Divided Court Rules Necklace Snatching Is Violent Felony Under ACCA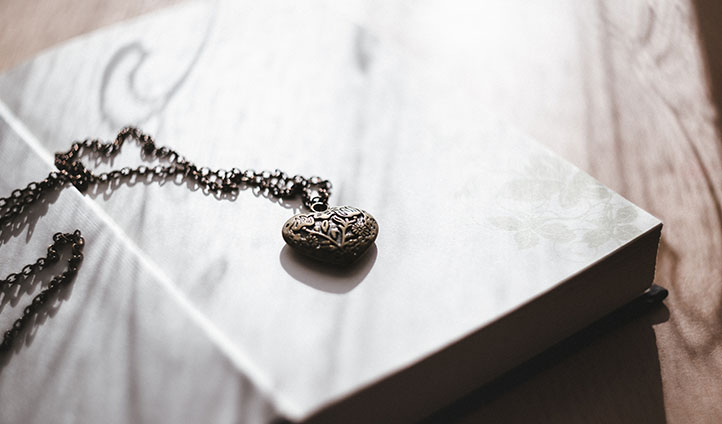 In Stokeling v United States, 586 U.S. ____ (2019), the U.S. Supreme Court held by a vote of 5-4 that the Armed Career Criminal Act's (ACCA) elements clause encompasses a robbery offense that, like Florida's law, requires the criminal to overcome the victim's resistance. According to the majority, it was inconsequential that the force involved in the necklace snatching was minimal.
Facts of Stokeling v United States
Petitioner Denard Stokeling was identified as a suspect in the burglary of a Miami restaurant. After conducting a criminal background check, police learned that Stokeling had previously been convicted of three felonies—home invasion, kidnapping, and robbery. When confronted, Stokeling admitted that he had a gun in his backpack. The detectives opened the backpack and discovered a 9-mm semiautomatic firearm, a magazine, and 12 rounds of ammunition.
Stokeling pleaded guilty in federal court to possessing a firearm and ammunition after having been convicted of a felony, in violation of 18 U.S.C. § 922(g)(1). The probation office recommended that Stokeling be sentenced as an armed career criminal under ACCA, which provides that a person who violates §922(g) and who has three previous convictions for a "violent felony" shall be imprisoned for a minimum of 15 years.
The ACCA defines "violent felony" as "any crime punishable by imprisonment for a term exceeding one year" that: (i) has as an element the use, attempted use, or threatened use of physical force against the person of another; or (ii) is burglary, arson, or extortion, involves use of explosives, or otherwise involves conduct that presents a serious potential risk of physical injury to another.
Stokeling objected that his prior Florida robbery conviction, which involved a necklace snatching, was not a "violent felony." He argued it did not qualify under the first clause — the "elements clause" — because Florida robbery does not have "as an element the use, attempted use, or threatened use of physical force." Under Florida law, robbery is defined as "the taking of money or other property . . . from the person or custody of another, . . . when in the course of the taking there is the use of force, violence, assault, or putting in fear. The Florida Supreme Court has explained that the "use of force" necessary to commit robbery requires "resistance by the victim that is overcome by the physical force of the offender."
The District Court held that Stokeling's actions during the robbery did not justify an ACCA sentence enhancement, but the Eleventh Circuit reversed. It rejected Stokeling's argument that Florida robbery does not categorically require sufficient force to constitute a violent felony under ACCA's elements clause.
Majority Decision in Stokeling v United States
The Supreme Court affirmed by a slim majority. Justice Clarence Thomas wrote the majority opinion, which was joined byJustices Brett M. Kavanaugh, Stephen G. Breyer, Samuel A. Alito Jr. and Neil M. Gorsuch.
"The force necessary to overcome a victim's physical resistance is inherently 'violent,'" Justice Thomas wrote. "This is true because robbery that must overpower a victim's will — even a feeble or weak-willed victim — necessarily involves a physical confrontation and struggle." He added: "The altercation need not cause pain or injury or even be prolonged; it is the physical contest between the criminal and the victim that is itself capable of causing physical pain or injury."
In reaching its decision, the majority rejected Stokeling's argument that "physical force" should be defined as that "reasonably expected to cause pain or injury." It found his definition to be inconsistent with the degree of force necessary to commit common-law robbery. "It is clear that many states' robbery statutes would not qualify as ACCA predicates under Stokeling's reading," Justice Thomas wrote. "His reading would disqualify more than just basic-robbery statutes. Departing from the common-law understanding of 'force' would also exclude other crimes that have as an element the force required to commit basic robbery. For instance, Florida requires the same element of 'force' for both armed robbery and basic robbery."
Dissent in Stokeling v United States
Justice Sonia Sotomayor authored a dissenting opinion in which Chief Justice John G. Roberts Jr. and Justices Ruth Bader Ginsburg and Elena Kagan joined. "Florida robbery, as interpreted and applied by the Florida courts, covers too broad a range of conduct to qualify as a 'violent felony' under the ACCA," Justice Sotomayor argued. "Both the text and purpose of the ACCA—particularly as they have already been construed by our precedents—demonstrate why."
Justice Sotomayor further argued that Florida's robbery statute defines "force" to include essentially no force at all. "Florida law applies the label 'robbery' to crimes that are, at most, a half-notch above garden-variety pickpocketing or shoplifting," Sotomayor wrote. "The court today does no service to Congress' purposes or our own precedent in deeming such crimes to be 'violent felonies'—and thus predicates for a 15-year mandatory-minimum sentence in federal prison."
The Amendments
Establishment ClauseFree Exercise Clause
Freedom of Speech
Freedoms of Press
Freedom of Assembly, and Petitition

Unreasonable Searches and Seizures

Due Process
Eminent Domain
Rights of Criminal Defendants
Preamble to the Bill of Rights
Congress of the United States begun and held at the City of New-York, on Wednesday the fourth of March, one thousand seven hundred and eighty nine.
THE Conventions of a number of the States, having at the time of their adopting the Constitution, expressed a desire, in order to prevent misconstruction or abuse of its powers, that further declaratory and restrictive clauses should be added: And as extending the ground of public confidence in the Government, will best ensure the beneficent ends of its institution.