Garza v Idaho Clarifies Ineffective Assistance of Counsel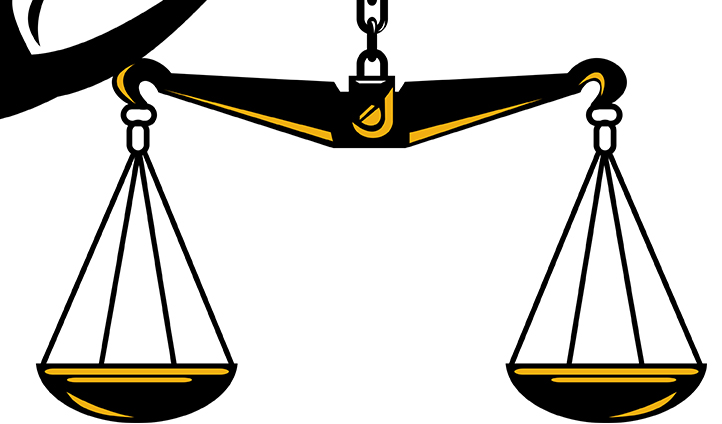 In Garza v Idaho, 586 U. S. ____ (2019), the U.S. Supreme Court held that the presumption of prejudice for Sixth Amendment purposes recognized in Roe v. Flores-Ortega applies regardless of whether a defendant has signed an appeal waiver. The case was decided by a vote of 6-3, with Chief Justice John G. Roberts Jr. and Justice Brett M. Kavanaugh siding with the Court's "liberal" block.
Legal Background
In Strickland v. Washington, 466 U.S. 668 (1984), the U.S. Supreme Court held that a defendant who claims ineffective assistance of counsel must prove (1) "that counsel's representation fell below an objective standard of reasonableness," and (2) that any such deficiency was "prejudicial to the defense. In Roe v. Flores-Ortega, 528 U. S. 470 (2000), the Court further held that when an attorney's deficient performance costs a defendant an appeal that the defendant would have otherwise pursued, prejudice to the defendant should be presumed "with no further showing from the defendant of the merits of his underlying claims."
Facts of Garza v Idaho
In early 2015, Petitioner Gilberto Garza, Jr., signed two plea agreements, each arising from state criminal charges. Each plea agreement contained a clause stating that Garza waived his right to appeal. Shortly after sentencing, Garza told his trial counsel that he wished to appeal. Instead of filing a notice of appeal, counsel informed Garza that an appeal would be "problematic" given Garza's appeal waiver.
After the time period for Garza to preserve an appeal lapsed, he sought state postconviction relief, alleging that his trial counsel had rendered ineffective assistance by failing to file a notice of appeal despite his repeated requests. The Idaho trial court denied relief, and the Idaho Court of Appeals affirmed. The Idaho Supreme Court held that Garza could not show the requisite deficient performance by counsel and resulting prejudice. In doing so, the court concluded that the presumption of prejudice recognized in Roe v. Flores-Ortega, when trial counsel fails to file an appeal as instructed does not apply when the defendant has agreed to an appeal waiver.
Majority Decision in Garza v Idaho
The Supreme Court reversed. "We hold that the presumption of prejudice recognized in Flores-Ortega applies regardless of whether the defendant has signed an appeal waiver," Justice Sonia Sotomayor wrote on behalf of the majority.
In reaching its decision, the majority highlighted that no appeal waiver serves as an absolute bar to all appellate claims. Rather, like any contract, the language of appeal waivers can vary widely, leaving many types of claims unwaived. "Accordingly, a defendant who has signed an appeal waiver does not, in directing counsel to file a notice of appeal, necessarily undertake a quixotic or frivolous quest," Justice Sotomayor wrote.
The majority further noted that the presumption of prejudice does not bend because a particular defendant seems to have had poor prospects. It further rejected the Government's proposed rule that would require a defendant to show— on a case-by-case basis—that he would have presented claims that would have been considered by the appellate court on the merits.
"This court has already rejected attempts to condition the restoration of a defendant's appellate rights forfeited by ineffective counsel on proof that the defendant's appeal had merit," Justice Sotomayor wrote. "The more administrable and workable rule, rather, is the one compelled by our precedent: When counsel's deficient performance forfeits an appeal that a defendant otherwise would have taken, the defendant gets a new opportunity to appeal."
Dissent in Garza v Idaho
Justice Clarence Thomas authored a dissent, which was joined by Justices Neil Gorsuch and Samuel Alito in part. Justice Thomas argued that defendants like Garza must show prejudice by identifying potential appellate claims outside the appeal waiver, showing the plea was the product of coercion, or demonstrating that the government violated the plea agreement.
The Amendments
Establishment ClauseFree Exercise Clause
Freedom of Speech
Freedoms of Press
Freedom of Assembly, and Petitition

Unreasonable Searches and Seizures

Due Process
Eminent Domain
Rights of Criminal Defendants
Preamble to the Bill of Rights
Congress of the United States begun and held at the City of New-York, on Wednesday the fourth of March, one thousand seven hundred and eighty nine.
THE Conventions of a number of the States, having at the time of their adopting the Constitution, expressed a desire, in order to prevent misconstruction or abuse of its powers, that further declaratory and restrictive clauses should be added: And as extending the ground of public confidence in the Government, will best ensure the beneficent ends of its institution.