Divided Court Rejects Lethal Injection Challenge in Bucklew v Precythe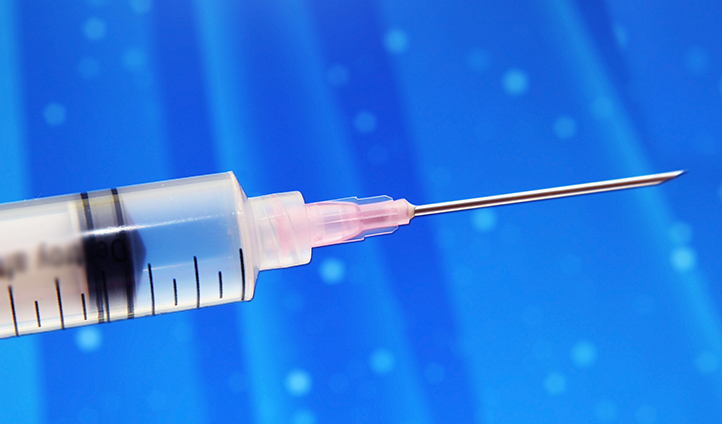 In Bucklew v Precythe, 587 U.S. ____ (2019), a divided U.S. Supreme Court rejected a death row inmate's Eighth Amendment challenge. By a vote of 5-4, the Court held that executing Russell Bucklew by lethal injection would not violate the ban on cruel and unusual punishment because his medical condition would likely cause him to suffocate on his own blood.
Eight Amendment Ban on Cruel and Unusual Punishment
The Eighth Amendment to the United States Constitution states: "Excessive bail shall not be required, nor excessive fines imposed, nor cruel and unusual punishments inflicted." The Supreme Court has consistently held that the death penalty, in and of itself, does not violate the Eighth Amendment. However, it has held that death sentences can run afoul of the Constitution.
In Baze v.Rees, 553 U.S. 35 (2008), a plurality of the Supreme Court concluded that a State's refusal to alter its execution protocol could violate the Eighth Amendment only if an inmate first identified a "feasible, readily implemented" alternative procedure that would "significantly reduce a substantial risk of severe pain."In Glossipv.Gross, 576 U.S. ___ (2015), a majority of the Court subsequently held Baze'splurality opinion to be controlling.
Facts of Bucklew v Precythe
Petitioner Russell Bucklew was convicted of murder and sentenced to death. The State of Missouri plans to execute him by lethal injection using a single drug, pentobarbital. Mr. Bucklew presented an as-applied Eighth Amendment challenge to the State's lethal injection protocol, alleging that, regardless whether it would cause excruciating pain for all prisoners, it would cause him severe pain because of his particular medical condition.
As detailed by the Court, Mr. Bucklew suffers from a disease called cavernous hemangioma, which causes vascular tumors— clumps of blood vessels—to grow in his head, neck, and throat. His complaint alleged that this condition could prevent the pentobarbital from circulating properly in his body; that the use of a chemical dye to flush the intravenous line could cause his blood pressure to spike and his tumors to rupture; and that pentobarbital could interact adversely with his other medications.
The District Court dismissed his challenge. The Eighth Circuit Court of Appeals, applying the Baze-Glossip test, remanded the case to allow Bucklew to identify a feasible, readily implemented alternative procedure that would significantly reduce his alleged risk of pain. Eventually, Mr. Bucklew identified nitrogen hypoxia, but the District Court found the proposal lacking and granted the State's motion for summary judgment. The Eighth Circuit affirmed.
Majority Decision inBucklew v Precythe
A sharply-divided Supreme Court affirmed. Justice Neil Gorusch wrote on behalf of the majority.
"The 8th Amendment has never been understood to guarantee a condemned inmate a painless death. That's a luxury not guaranteed to many people, including most victims of capital crimes," Justice Gorsuch wrote. "What the 8th Amendment does guarantee is a method of execution that's not 'cruel and unusual.' And ever since the founding, people have understood that the only way to tell if a method is cruel is to compare it with other known and available alternatives, to see if the state is inflicting substantially more pain than necessary to carry out its lawful sentence."
The majority rejected Bucklew's argument that the Court should add to the list of "categorically" cruel methods any method that, as applied to a particular inmate, will pose a "substantial and particular risk of grave suffering" due to the inmate's "unique medical condition." As Justice Gorsuch explained, "Glossip expressly held that identifying an available alternative is 'a requirement of all Eighth Amendment method-of-execution claims' alleging cruel pain."
The majority further held that Bucklew's argument was inconsistent with the original and historical understanding of the Eighth Amendment on which Baze and Glossip rest. Justice Gorsuch wrote:
As we've seen, when it comes to determining whether a punishment is unconstitutionally cruel because of the pain involved, the law has always asked whether the punishment "superadds" pain well beyond what's needed to effectuate a death sentence. And answering that question has always involved a comparison with available alternatives, not some abstract exercise in "categorical" classification.
The majority next turned to whether Bucklew could show a feasible and readily implemented alternative method existed that would significantly reduce a substantial risk of severe pain. It concluded he did not.
The majority first found that Bucklew failed to show that his proposed alternative method was not just theoretically "feasible" but also "readily implemented. " In support, it noted that he presented no evidence on numerous questions essential to implementing his preferred method, but rather pointed to reports from correctional authorities in other States indicating the need for additional study to develop a nitrogen hypoxia protocol. The majority next found that the State had a "legitimate" reason for declining to switch from its current method of execution as a matter of law, namely, choosing not to be the first to experiment with a new, "untried and untested" method of execution.
Finally, the majority argued that last-minute stays should be the "extreme exception, not the norm." It further suggested that federal courts begin "invoking their equitable power to dismiss or curtail suits that are pursued in a 'dilatory' fashion or based on 'speculative' theories."
"The people of Missouri, the surviving victims of Mr. Bucklew's crimes and others like them deserve better," Justice Gorsuch wrote. "Under our Constitution, the question of capital punishment belongs to the people and their representatives, not the courts, to resolve."
Dissent inBucklew v Precythe
The Court's liberal justices dissented both with the majority's decision and its hardline approach to death penalty cases. "There are higher values than ensuring executions run on time," Justice Sonia Sotomayor wrote. "If a death sentence or the manner in which it is carried out violates the Constitution, that stain can never come out."
The Amendments
Establishment ClauseFree Exercise Clause
Freedom of Speech
Freedoms of Press
Freedom of Assembly, and Petitition

Unreasonable Searches and Seizures

Due Process
Eminent Domain
Rights of Criminal Defendants
Preamble to the Bill of Rights
Congress of the United States begun and held at the City of New-York, on Wednesday the fourth of March, one thousand seven hundred and eighty nine.
THE Conventions of a number of the States, having at the time of their adopting the Constitution, expressed a desire, in order to prevent misconstruction or abuse of its powers, that further declaratory and restrictive clauses should be added: And as extending the ground of public confidence in the Government, will best ensure the beneficent ends of its institution.