Mont v United States: Supreme Court Rules Pretrial Detention Can Toll Term of Federal Supervised Release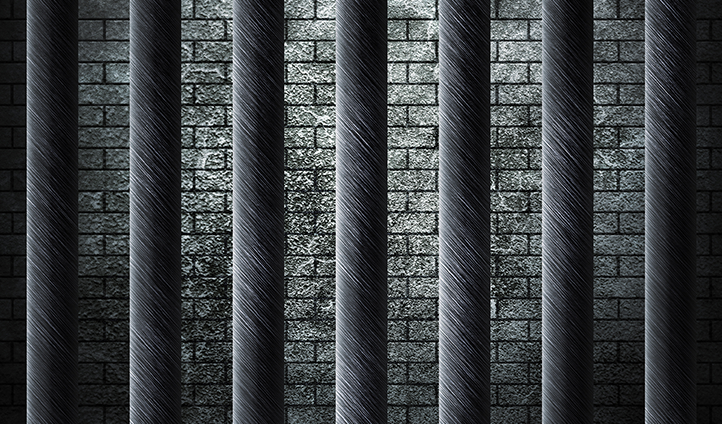 In Mont v United States, 587 U. S. ____ (2019), the U.S. Supreme Court held that pretrial detention tolls a term of federal supervised release if a court credits that period of pretrial detention toward a sentence for a new conviction. Justice Ruth Bader Ginsburg joined the Court's conservative block in the 5-4 decision.
Facts of Mont v United States
The case centered on how to interpret 18 U.S.C. § 3624(e). It provides that a "term of supervised release does not run during any period in which the person is imprisoned in connection with a conviction for a Federal, State, or local crime unless the imprisonment is for a period of less than 30 consecutive days." 
Jason Mont was released from federal prison in 2012 and began a five-year term of supervised release that was scheduled to end on March 6, 2017. On June 1, 2016, he was arrested on state drug trafficking charges and has been in state custody since that time. In October 2016, Mont pleaded guilty to state charges. He then admitted in a filing in Federal District Court that he violated his supervised-release conditions by virtue of the new state convictions, and he requested a hearing.
The District Court scheduled a hearing for November but later rescheduled it several times to allow the state court to first sentence Mont. On March 21, 2017, Mont was sentenced to six years' imprisonment, and his roughly 10 months of pretrial custody were credited as time served. On March 30, the District Court issued a warrant for Mont and set a supervised-release hearing.
Mont then challenged the District Court's jurisdiction on the ground that his supervised release had been set to expire on March 6. The District Court ruled that it had jurisdiction under 18 U.S.C. §3583(i) based on a summons it had issued in November 2016. It then revoked Mont's supervised release and ordered him to serve an additional 42 months' imprisonment to run consecutive to his state sentence.
The Sixth Circuit affirmed on alternative grounds, holding that Mont's supervised-release period was tolled under §3624(e). Because the roughly 10 months of pretrial custody was "in connection with [Mont's] conviction" and therefore tolled the period of supervised release, the court concluded that there was ample time left on Mont's term of supervised release when the March warrant issued.
Majority Decision in Mont v United States
By a vote of 5-4, the Supreme Court held that if the court's later imposed sentence credits the period of pretrial detention as time served for the new offense, then the pretrial detention also tolls the supervised-release period. Justice Clarence Thomas wrote on behalf of the majority.
The majority largely relied on the text and statutory context of §3624(e) to reach its decision. Justice Thomas first noted that the definition of "is imprisoned" may well include pretrial detention. "Both now and at the time Congress created supervised release, the term 'imprison' has meant '[t]o put in a prison,' 'to incarcerate,' '[t]o confine a person, or restrain his liberty, in any way,'" Justice Thomas wrote. "These definitions encompass pretrial detention, and, despite the dissent's reliance on a narrower definition, even Mont has not pressed any serious argument to the contrary."
The majority further concluded that the phrase "in connection with a conviction" encompasses a period of pretrial detention for which a defendant receives credit against the sentence ultimately imposed. "Here, however, we need not consider the outer bounds of the term 'in connection with,' as pretrial incarceration is directly tied to the conviction when it is credited toward the new sentence," Justice Thomas wrote. "The judgment of the state court stated as much, crediting the pretrial detention that Mont served while awaiting trial and sentencing for his crimes against his ultimate sentence for those same crimes."
The majority also relied on the "statutory context" to support its decision. "Mont's reading of §3624(e) would deprive the Government of its lawfully imposed sentence of supervised release while the defendant is serving a separate sentence of incarceration—one often imposed by a different sovereign," Justice Thomas explained. "Under our view, in contrast, time in pretrial detention constitutes supervised release only if the charges against the defendant are dismissed or the defendant is acquitted. This ensures that the defendant is not faulted for conduct he might not have committed, while otherwise giving full effect to the lawful judgment previously imposed on the defendant."
Dissent in Mont v United States
Justice Sonia Sotomayor authored a dissent, which was joined by Justices Stephen Breyer, Elena Kagan, and Neil Gorsuch. Justice Sotomayor argued that the majority erred "by adopting a backward-looking approach at odds with the statute's language and by reading the terms 'imprisoned' and 'in connection with' in unnatural isolation."
Justice Sotomayor further maintained that the majority's interpretation would create "a serious risk of unfairness" for defendants. "Offenders in pretrial detention will have no notice of whether they are bound by the terms of supervised release," she wrote. "This effectively compels all offenders to comply with the terms of their release, even though only some will ultimately get credit for that compliance because otherwise they risk being charged with a violation if their supervised release term is not tolled."
The Amendments
Establishment ClauseFree Exercise Clause
Freedom of Speech
Freedoms of Press
Freedom of Assembly, and Petitition

Unreasonable Searches and Seizures

Due Process
Eminent Domain
Rights of Criminal Defendants
Preamble to the Bill of Rights
Congress of the United States begun and held at the City of New-York, on Wednesday the fourth of March, one thousand seven hundred and eighty nine.
THE Conventions of a number of the States, having at the time of their adopting the Constitution, expressed a desire, in order to prevent misconstruction or abuse of its powers, that further declaratory and restrictive clauses should be added: And as extending the ground of public confidence in the Government, will best ensure the beneficent ends of its institution.