State-Actors Subject to the First Amendment in Manhattan Community Access Corp v Halleck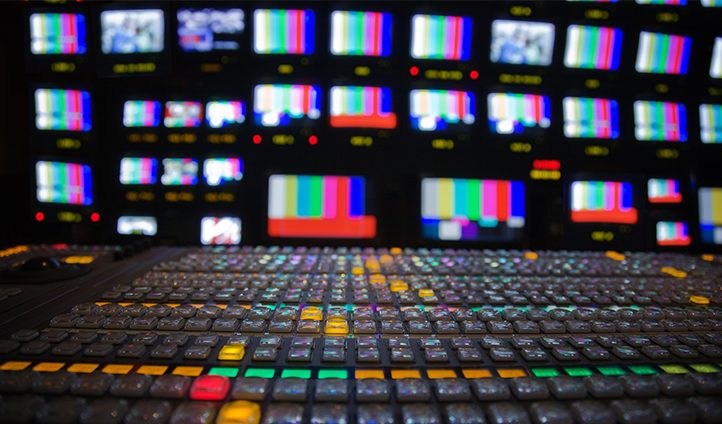 In Manhattan Community Access Corp v Halleck, 587 U.S. ___ (2019), the U.S. Supreme Court held that Manhattan Community Access Corp., a private nonprofit corporation designated by New York City to operate public access channels on the Time Warner-owned Manhattan cable system, is not a state actor subject to the First Amendment. The Court split 5-4 along ideological lines.
Facts of Manhattan Community Access Corp v Halleck
New York state law requires cable operators to set aside channels on their cable systems for public access. Those channels are operated by the cable operator unless the local government chooses to itself operate the channels or designates a private entity to operate the channels. New York City (the City) has designated a private nonprofit corporation, petitioner Manhattan Neighborhood Network (MNN), to operate the public access channels on Time Warner's cable system in Manhattan.
Respondents DeeDee Halleck and Jesus Papoleto Melendez produced a film critical of MNN to be aired on MNN's public access channels. While MNN televised the film, it later suspended Halleck and Melendez from all MNN services and facilities. The producers sued, claiming that MNN violated their First Amendment free-speech rights when it restricted their access to the public access channels because of the content of their film.
The District Court dismissed the First Amendment claims against MNN, finding that the plaintiffs had failed to establish that MNN was a state actor subject to constitutional liability under 42 U.S.C. § 1983. The Second Circuit reversed, concluding that MNN is a state actor subject to First Amendment constraints. It held:
[W]here, as here, federal law authorizes setting aside channels for public access to be 'the electronic marketplace of ideas,' state regulation requires cable operators to provide at least one public access channel, a municipal contract requires a cable operator to provide four such channels, and a municipal official has designated a private corporation to run those channels, those channels are public forums. 
Majority Decision in Manhattan Community Access Corp v Halleck
The Supreme Court reversed by a vote of 5-4, holding that MNN is not a state actor subject to the First Amendment. Justice Brett Kavanaugh wrote on behalf of the majority. 
In reaching its decision, the majority highlighted that the First Amendment's Free Speech Clause prohibits only governmental, not private, abridgment of speech. Under the Court's state-action doctrine, a private entity may qualify as a state actor when the entity exercises "powers traditionally exclusively reserved to the State." Jackson v. Metropolitan Edison Co., 419 U.S. 345 (1974). However, in Flagg Bros., Inc. v. Brooks, 436 U.S. 149 (1978), the Court has also held that "very few" functions fall into that category.
Here, the Court held that the relevant function has not traditionally and exclusively been performed by government. It also rejected the producers' argument that the relevant function is more generally the operation of a public forum for speech, which they further contended is a traditional, exclusive public function.
"Under the state-action doctrine as it has been articulated and applied by our precedents, we conclude that operation of public access channels on a cable system is not a traditional, exclusive public function. Moreover, a private entity such as MNN who opens its property for speech by others is not transformed by that fact alone into a state actor," Justice Kavanaugh wrote. "In operating the public access channels, MNN is a private actor, not a state actor, and MNN, therefore, is not subject to First Amendment constraints on its editorial discretion.
Dissent in Manhattan Community Access Corp v Halleck
Justice Sonia Sotomayor authored a dissenting opinion, which was joined by Justices Ruth Bader Ginsburg, Stephen Breyer, and Elena Kagan. According to the dissenters, MNN "stepped into the City's shoes and thus qualifies as a state actor, subject to the First Amendment like any other."
The Amendments
Establishment ClauseFree Exercise Clause
Freedom of Speech
Freedoms of Press
Freedom of Assembly, and Petitition

Unreasonable Searches and Seizures

Due Process
Eminent Domain
Rights of Criminal Defendants
Preamble to the Bill of Rights
Congress of the United States begun and held at the City of New-York, on Wednesday the fourth of March, one thousand seven hundred and eighty nine.
THE Conventions of a number of the States, having at the time of their adopting the Constitution, expressed a desire, in order to prevent misconstruction or abuse of its powers, that further declaratory and restrictive clauses should be added: And as extending the ground of public confidence in the Government, will best ensure the beneficent ends of its institution.